This album is powered by BubbleShare - Add to my blog
Tuesday, November 29, 2005
Wangari Maathai
Who is Wangari Maathai?
The Greenbelt Movement, click
here
.
Women and the reforestation in Kenya, click
here
.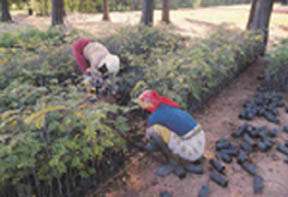 Saturday, November 19, 2005
Understanding Culture Through Poetry
We Real Cool. Learning about Gwendolyn Brooks and her reflections on black culture and way of life.
About the author
http://www.galegroup.com/free_resources/bhm/bio/brooks_g.htm
Gwendolyn Brooks- reading 'We Real Cool', click
here
.
More on Brooks from Modern American Poetry, click
here
.
News about her death, from CNN, click
here
.
Ulrich's Video
http://www.favoritepoem.org/thevideos/ulrich.html


Audio and text transcript are also available from PBS, Online Newshour's Jim Lehrer, click here.

TASK
A look at your own culture through poetry. Choose a poem that has influenced you a lot. In what ways do you relate to the message of the poem. In what ways is the poem relevant to your situation and/or the environment that you live in. Does it reflect in anyway the Taiwanese culture? You may choose a poem written by a Chinese author, present the original work together with an English translation.
Sunday, November 06, 2005
Social and Political Change
Working for Social and Political Change. Lecture/Discussion
Gandhi & Rosa Parks
Nonviolent resistance: Definitions and Examples,
click here
Mahatma Gandhi, on wikipedia
click here
Rosa Parks, Interview,
click here